The Hagmann Report Live.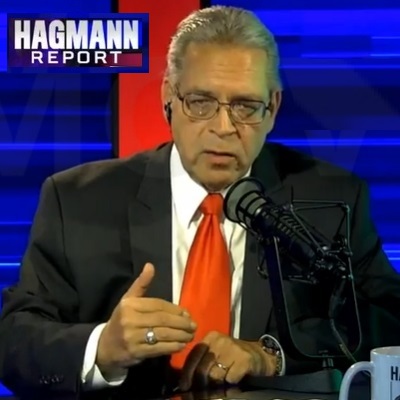 Your Host: Douglas Hagmann.
Thursday June 3rd, 2021.
Bypass censorship by sharing this link.
Closing In on the End – Stave Quayle on The Hagmann Report.
Watch: Video [2:00:45]
SHOW NOTES:
Segment 1: Doug Hagmann & Steve Quayle Address Defamation Suit Award & Why It Matters
After many months of relentless and baseless accusations made by Daniel John Lee against four individuals (Craig Sawyer, Russ Dizdar, Steve Quayle and Doug Hagmann), a self-proclaimed investigative reporter (Daniel John Lee) was sued in civil court in March, 2020 pursuant to his wishes. Despite the promise of proving his case through discovery, Lee failed to respond to the defamation lawsuit, resulting in a default judgement.
Earlier this year, a hearing for damages was held in Stark County, Ohio. Defendant Lee failed to appear for that hearing. One exhibit was offered into evidence by the plaintiffs, which is being shown publicly for the first time in this video segment from The Hagmann Report broadcast on Thursday, June 3, 2021.
On Tuesday, June 1, 2021, plaintiffs Craig Sawyer, Russ Dizdar, Steve Quayle and Doug Hagmann were awarded $4,650,000.00 (aggregate) monetary damages in a court judgement against defendant Lee.
We hope that this award will deter others from engaging in such defamation, which is injurious to the work of the plaintiffs and victims of human and child trafficking.



• Hagmann Report




• Commercial Free




• (Full Show)

Please Note & Bookmart Us!




Hagmann Report on Brighteon:

https://www.brighteon.com/channels/douglash59

* * * * * * * * * * * *

🔥All Videos editing is done with a LINUX Computer without any HELP OR Assistance from MICROSOFT OR MICROSOFT SOFTWARE.
🔥If You are using Windows 10 On Your Computer You are Helping BILL GATES (SATAN) Destroy This Planet and Humanity.

🔥SWITCH to Linux now.




🔥BOYCOTT BILL GATES




🔥BOYCOTT MICROSOFT

<

🔥BOYCOTT WINDOWS 10




🔥SUPPORT LINUXMINT